Holding for Vet, Farrier or other Professionals

Bandaging, Hand Walking or Supervised Turnout for Injured Horses
We work with you to ensure you have peace of mind in knowing all is well back at the farm.  We happily email or text updates daily or after each visit, if you wish, and leave a "farm report" detailing what we observed on our visits to your farm.  We will promptly notify you or your designated contact of any concerns and call your veterinarian if needed.  We have a working relationship with many local veterinarians.
All services include a free 30 minute initial consultation at your farm.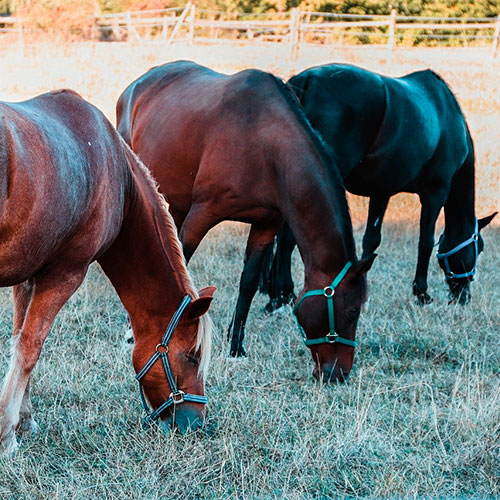 Call for Pricing
Our services include but are not limited to bringing in/turning out, feeding, watering, administering supplements and medications, fly spraying, blanketing/remove blankets and/or grooming horses.  We also clean stalls sweep up and do general farm chores.
We check animals for injury, signs of illness, etc. at each visit.
Customized Services
We can customize visits to meet your needs.
Instructions
We require detailed instructions to ensure your animals receive the best care possible.
Please provide clear instructions for feeding, medication and care of each animal.  Also, inform us of any health concerns, vices, or special care/considerations for each animal.
We will take notes on our initial visit and email them to you to confirm accuracy. Please notify us of any changes when scheduling new services.
After Hours Visits
Add $5 to visits that require scheduling between 8:00 pm & 7:00 am.
Cancellations
If it is necessary to cancel a scheduled service, please contact The Go to Girls of SC, LLC as soon as possible. Failure to contact The Go to Girls of SC, LLC of a cancellation prior to a visit may result in a cancellation fee. Exceptions may be made for emergency situations.
Payment
We accept cash or checks.  There will be a $35 fee for returned checks